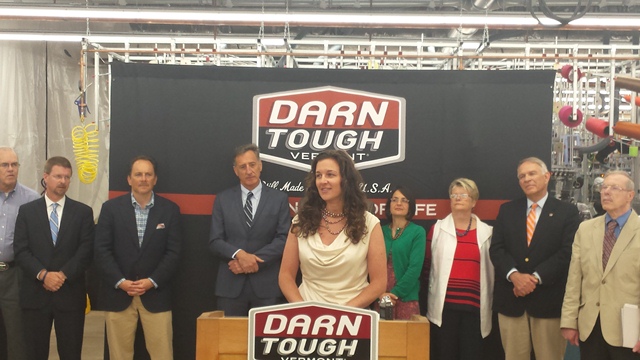 NORTHFIELD, VT – June 4, 2015 – (RealEstateRama) — Governor Shumlin signed legislation today that will help Vermonters buying their first home through VHFA by providing up to $5,000 for qualified buyers to cover the costs typically faced at closing due to down payment and closing costs.
The new down payment assistance program is part of a larger economic development bill, passed by the Vermont Legislature in the final days of the session. The program will be available through VHFA's network of participating lenders late this summer.
"Businesses across Vermont have told us that housing costs are unaffordable and they need more tools to help attract and retain workers, especially young professionals," explained Executive Director Sarah Carpenter. "In addition to helping Vermonters achieve their home purchase goals, a down payment assistance program for Vermont will help spur real estate market activity statewide."
The Lake Champlain Regional Chamber of Commerce supported this legislation. "Saving up enough of a down payment can be a real barrier for first time buyers and we are hopeful that this program can help support our state's workforce," said Katie Taylor, LCRCC's Government Affairs Specialist.
The program's success will draw largely on VHFA's unique, dual role serving Vermont home buyers and overseeing the state's housing tax credit program. By selling $125,000 in Vermont State Housing Credits each year, VHFA expects to generate enough funding to provide down payment assistance to approximately 100 first-time home buyers each year for the next three years. Eventually when these homeowners sell their homes or refinance their mortgages, they will be required to repay their down payment assistance with 0% interest, creating a loan fund to be used for down payment assistance to more home buyers.
This program was authorized by S.138, An act relating to promoting economic development. The bill received overwhelming support by both the House and Senate, and was signed into law by the Governor at a signing ceremony today at Cabot Hosiery in Northfield. VHFA is currently working to create this program and expects it will be available to buyers by the end of this summer. Program information will be posted on VHFA's website (www.vhfa.org) and a formal announcement will be made once the program is launched.